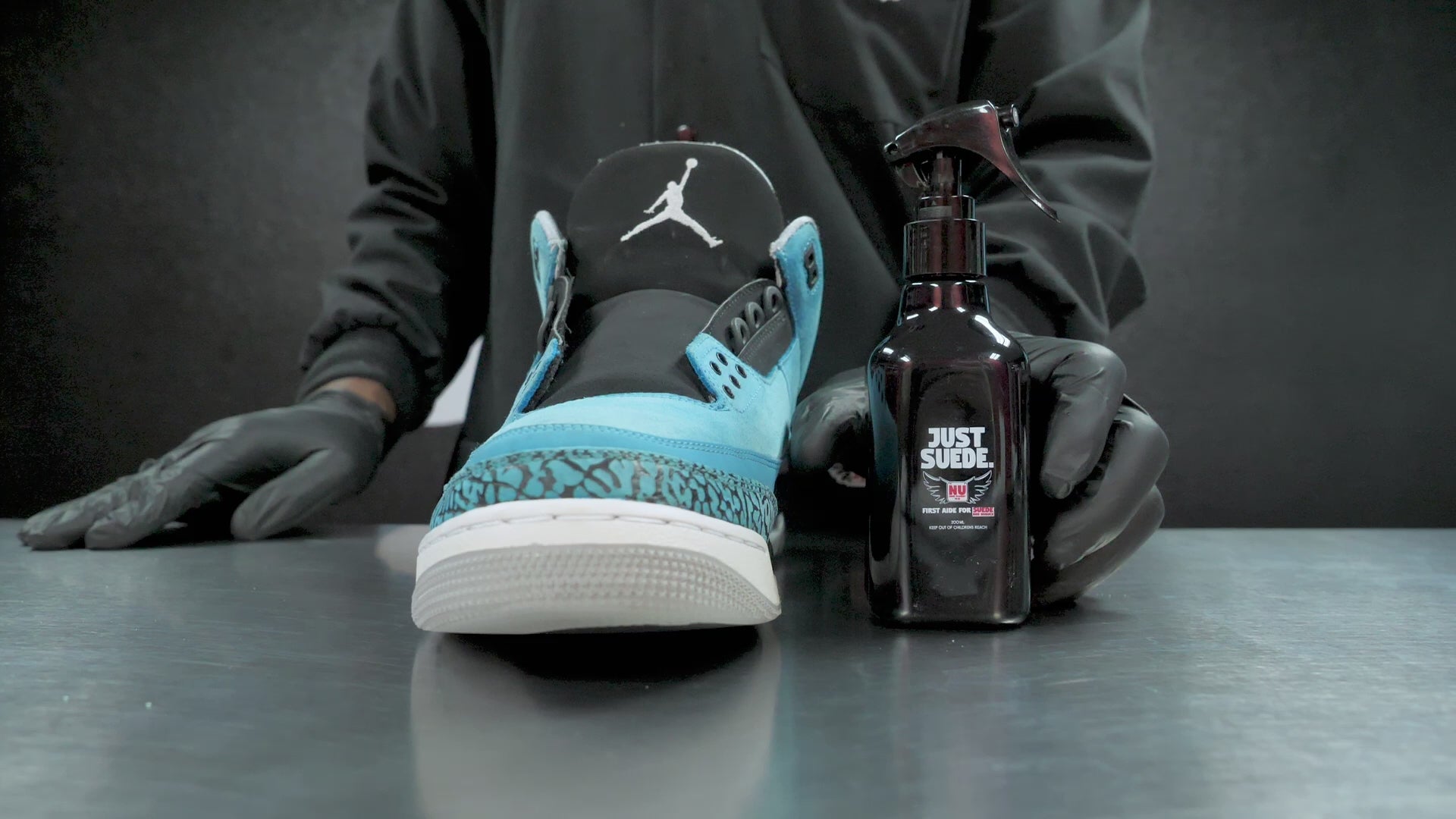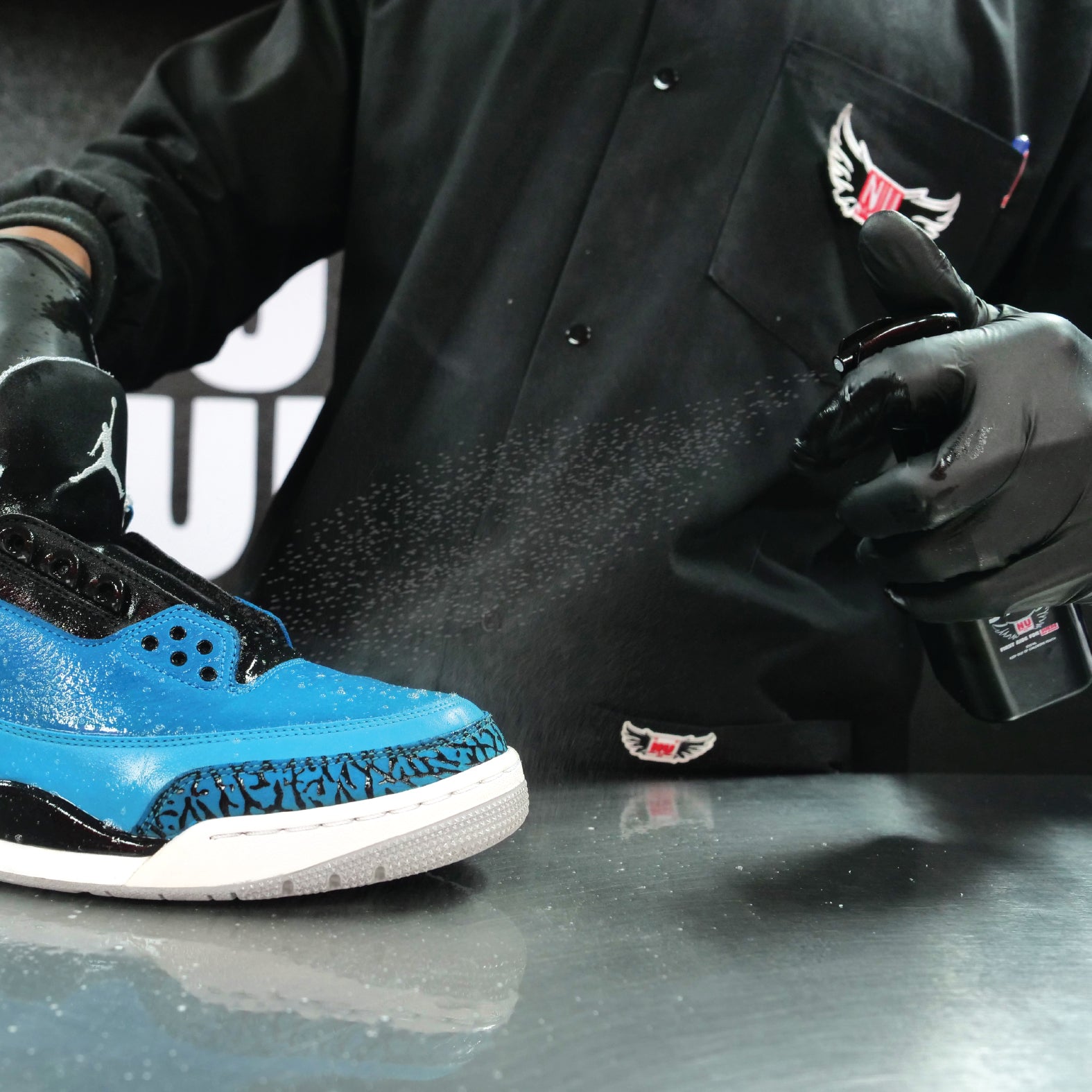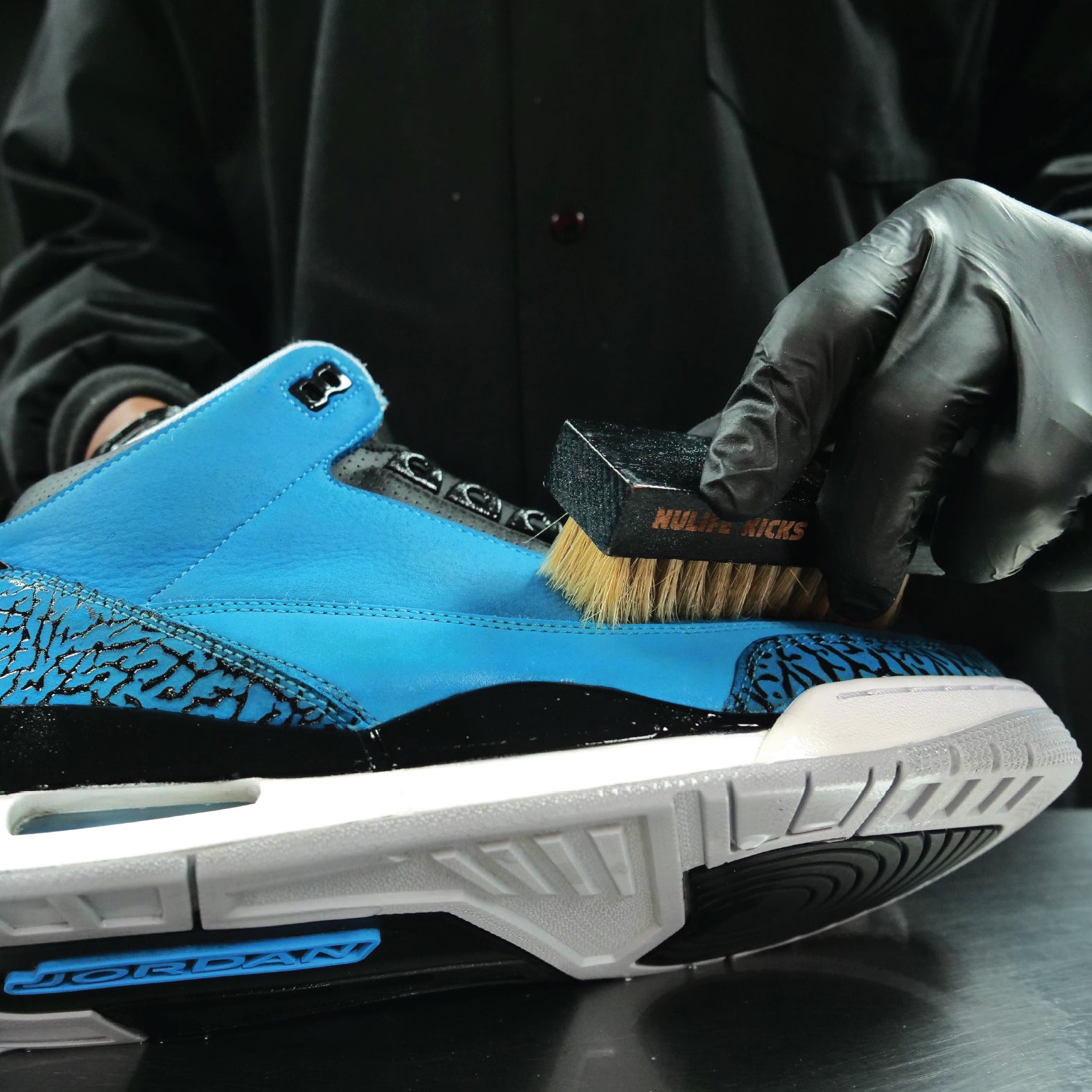 Just Suede - 8oz
---
Just Suede: Your #1 suede savior, trusted by sneaker care experts and enthusiasts. Unveil your suede's splendor and rejuvenate its color effortlessly, minus concentrated cleaning solutions.

Gentle Eco-Friendly Solution: Engineered for suede materials, this eco-friendly formula is ideal for delicate materials like nubuck, suede, canvas, cloth, and satin.

Blueprint for Success (Refer to Bottle Directions): Employ our 3-Step suede cleaning approach: 1. Pretreat - Dry clean suede using proper tools, 2. Treatment - Spray Just Suede and brush to cleanse, 3. Post Treat - Allow suede to dry, redefining its form with designated tools.

Universal Efficacy: Suitable for all sneaker types (Nike, Jordans, Vans, Yeezy, Ugg, etc.), as well as bikes, black or white shoes, sandals, boots, and even car carpets, restoring their pristine appearance.
This product has no reviews yet.