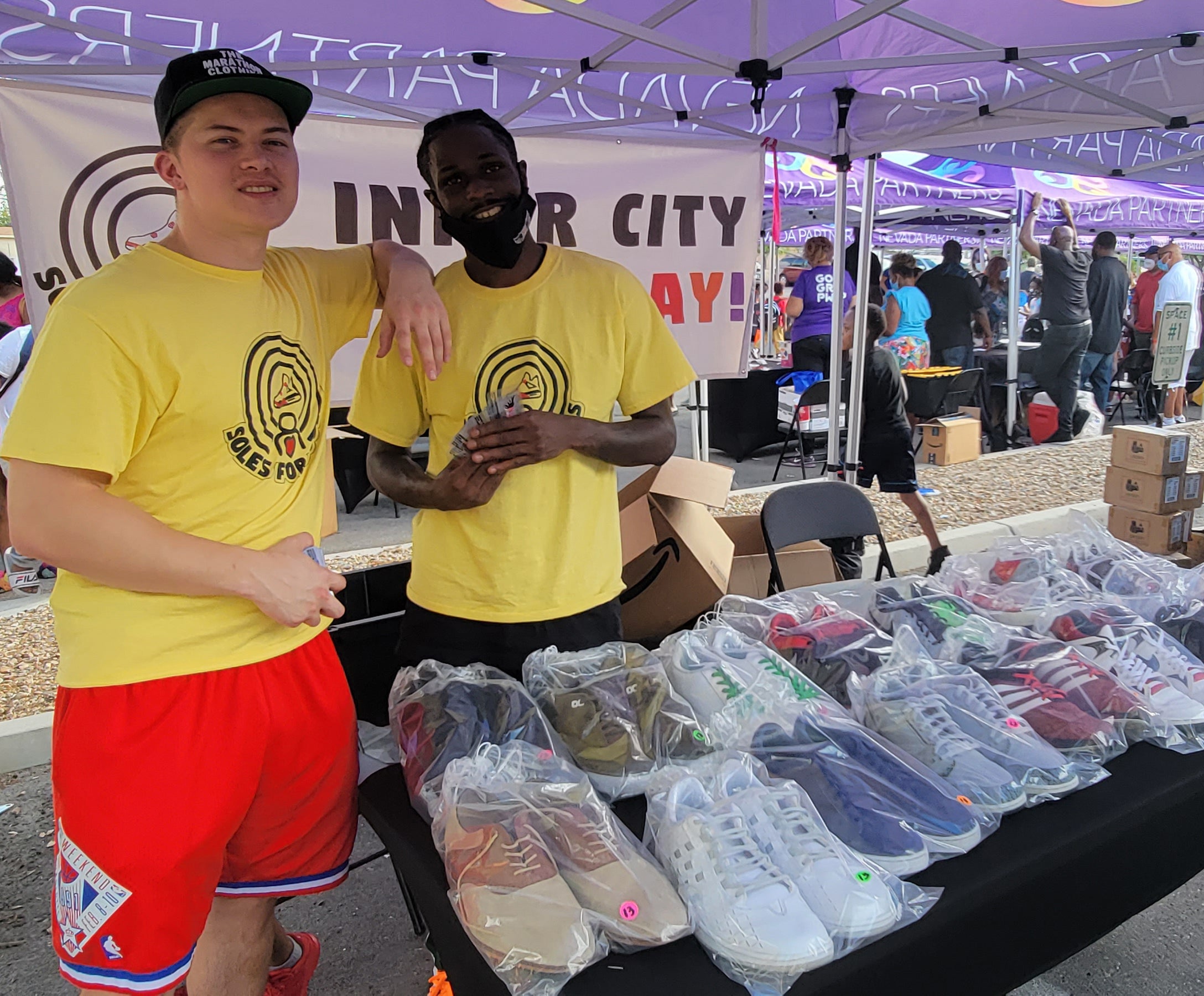 Have unwanted sneakers?
Do you have a couple pair of shoes sitting in your closet collecting dust? Donate your kicks to those in need.
Soles for Souls restores donated shoes and gives them a NuLife and Nu home. Support underprivileged communities by donated your unwanted kicks.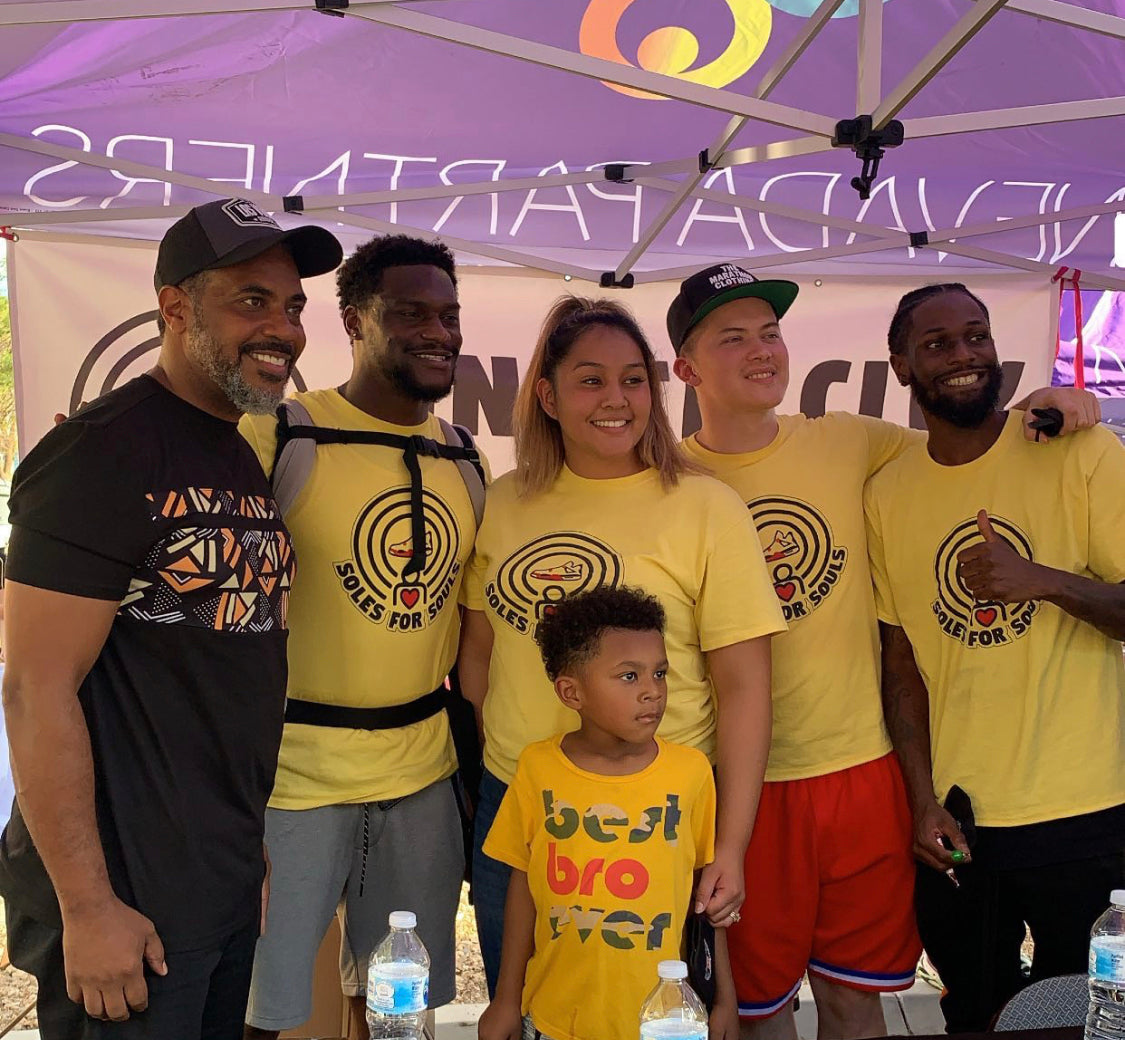 Volunteer in our next event
Want to contribute your time?
We're always looking for volunteers to help us restore sneakers, mentor the kids, and participate at our sneaker drives.
Contact us to find out how to be included in our shoe drive and shoe cleaning events. All ages welcome.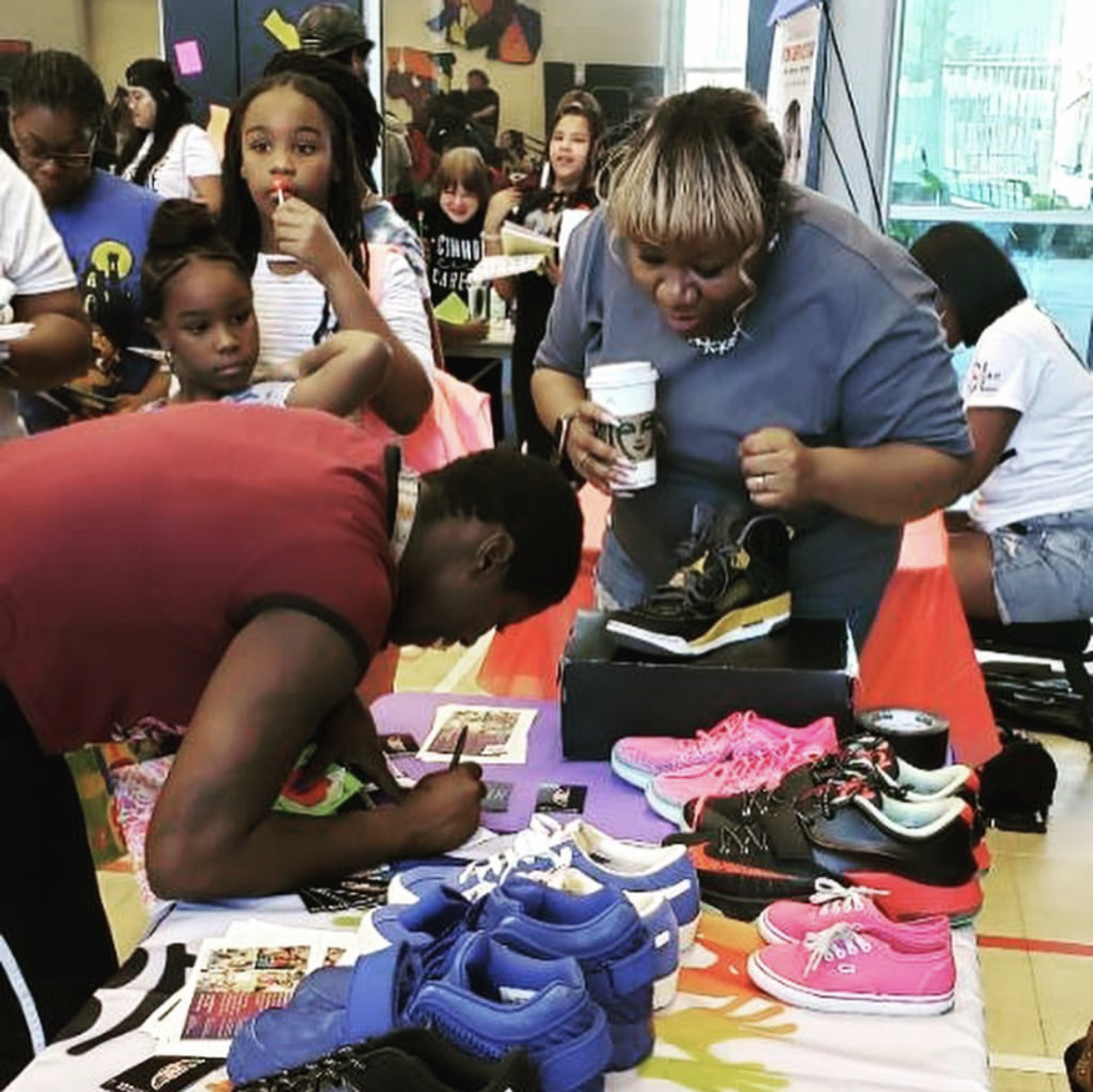 Donate Today!
Need another way to participate in the give back? Contact us for monetary donations!
Your donation contributes to supplying the Las Vegas community with resources such as school supplies, kids shoes, and sneaker restoration training.
Be the change
Our organization understands the need for support in families. We founded this organization to grow and stimulate our youth, supplementing parental guidance. We're sharing our experiences, mentorship, and entrepreneurship to our communities, in hopes of inspiring the next generation.
Learn a trade skill
Our volunteers learn the trade skill of sneaker restorations during our summer volunteer program. We focus on teaching skills that can help earn a supplemental income. We teach a skill to our youth that can stimulate entrepreneurship.
Connect to the Community
Our volunteers gain the opportunity to network and gain mentorship by other entrepreneurs. Volunteering is a great opportunity to give back and meet great people in the community that are driven to help others.
Donate 1000 Kicks
Our drive every year is to donate 1000 pairs of shoes into our community through sneaker donations.
Contact Us
Learn how you can help
Send us an email and learn how you can help us help our communities.