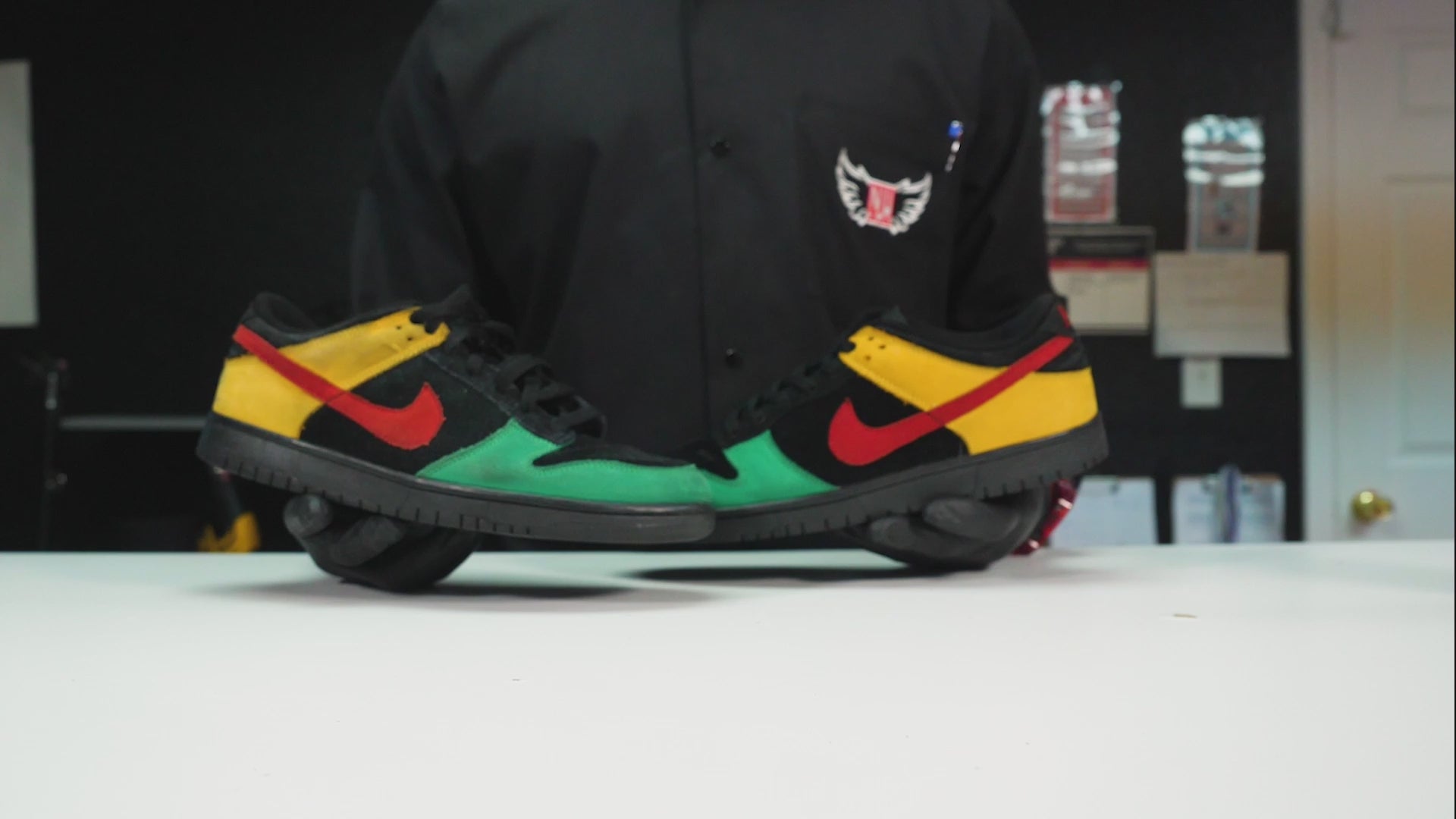 Just Suede Kit
---
Most Trust Suede Cleaning Products by Sneaker Care Professionals


Eco-friendly suede cleaning solution engineered by sneaker head chemists. Simply a suede shoe cleaning solution specifically designed for suede and other delicate materials.

 Directions:

Pre-treatment:
1. Brush all debris off with shoe cleaning brush
2. Rotate between 4 Way Crepe Brush and Dual Side Eraser to remove layers of dirt
3. Brush any remaining debris off

Treatment:
1. Shake Contents & Spray shoe evenly
2. Allow 30 seconds to penetrate materials
3. Use a shoe cleaning brush to brush out the dirt
4. Allow solution to completely dry before resetting the nap

Post Treatment:
1. Rotate between 4-Way Crepe Brush and Dual Side Eraser to soften suede and reset nap
2. Lightly spray Just Suede evenly to revive the color (similar to mink oil)

Universal Efficacy: Suitable for all sneaker types (Nike, Jordans, Vans, Yeezy, Ugg, etc.), as well as bikes, black or white shoes, sandals, boots, and even car carpets, restoring their pristine appearance.
Trusted by Sneaker Care Professionals
Engineered for suede and Delicate Materials
Just Suede is
First Aid For Suede
Unlike concentrated cleaners, Just Suede is formulated specifically for suede, nubuck and delicate materials. No need to mix or rinse with water, this ready-to-go suede shoe cleaner will easily clean, revitalize the color of suede and restore the luster. Follow our 3-Step Suede cleaning process for maximum results.
Just Suede is not a concentrated solution. It does not require mixing or rinsing.
Safe for Delicate Materials

Suede is a delicate material that requires treatment versus a general cleaning. Mishandling of suede poses the risk of discoloration, hardened suede, and unrepairable damage. Our solution and tools provide the proper treatment when following our 3-Step Suede Cleaning Method.
Have you ever witnessed faded suede? Our solution loosens the bonds of the dirt while penetrating deep layers of suede to revitalize the color. Allow Just Suede to recondition your shoes while brushing.
3-Step Suede Cleaning Method
Maximize your results by following our suede cleaning methods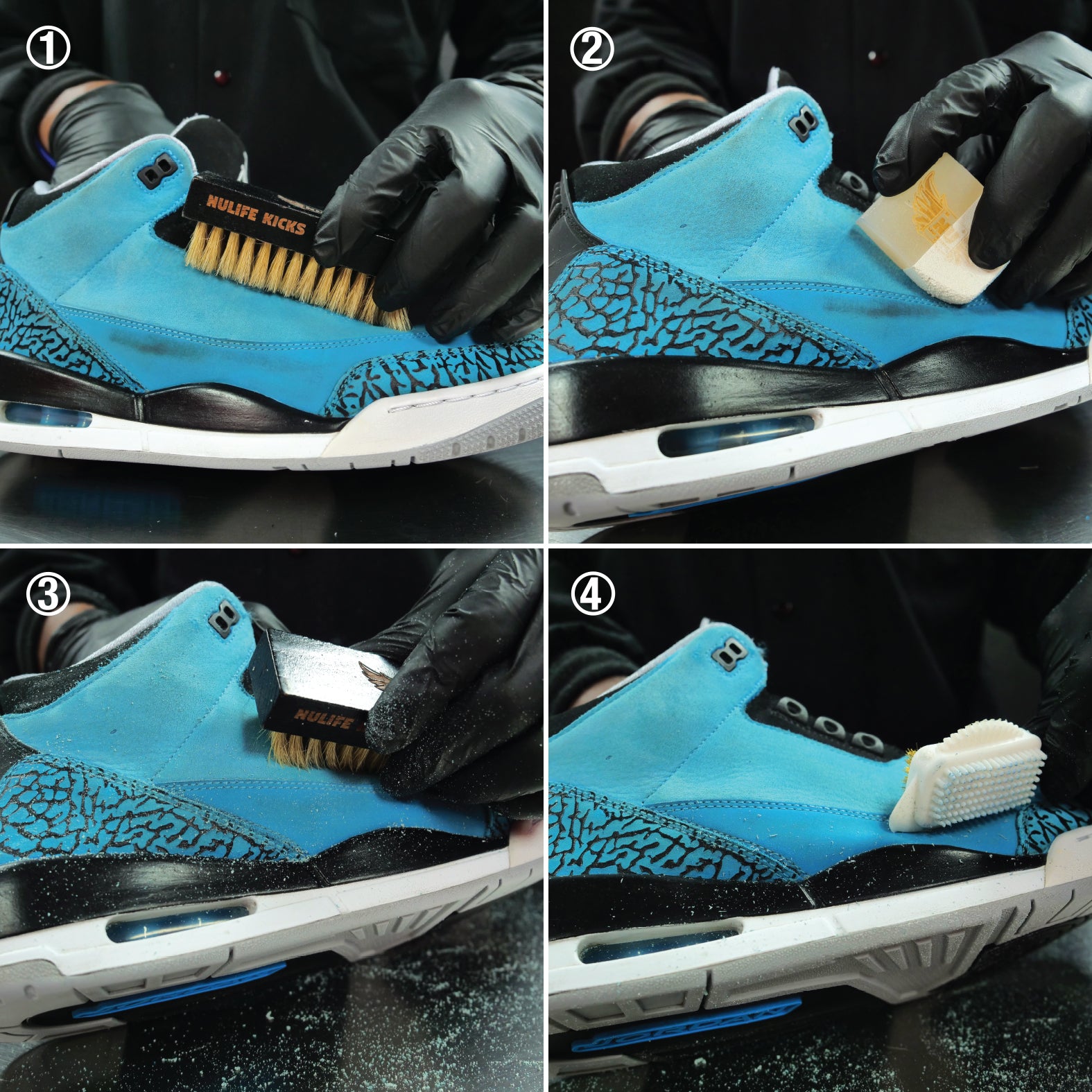 Pretreatment
Remove the surface layer dirt in the Pretreatment Step. Dry clean the shoe with the pretreatment tools: Dual Side Eraser, 4 Way Crepe Brush, and Nylon Brush.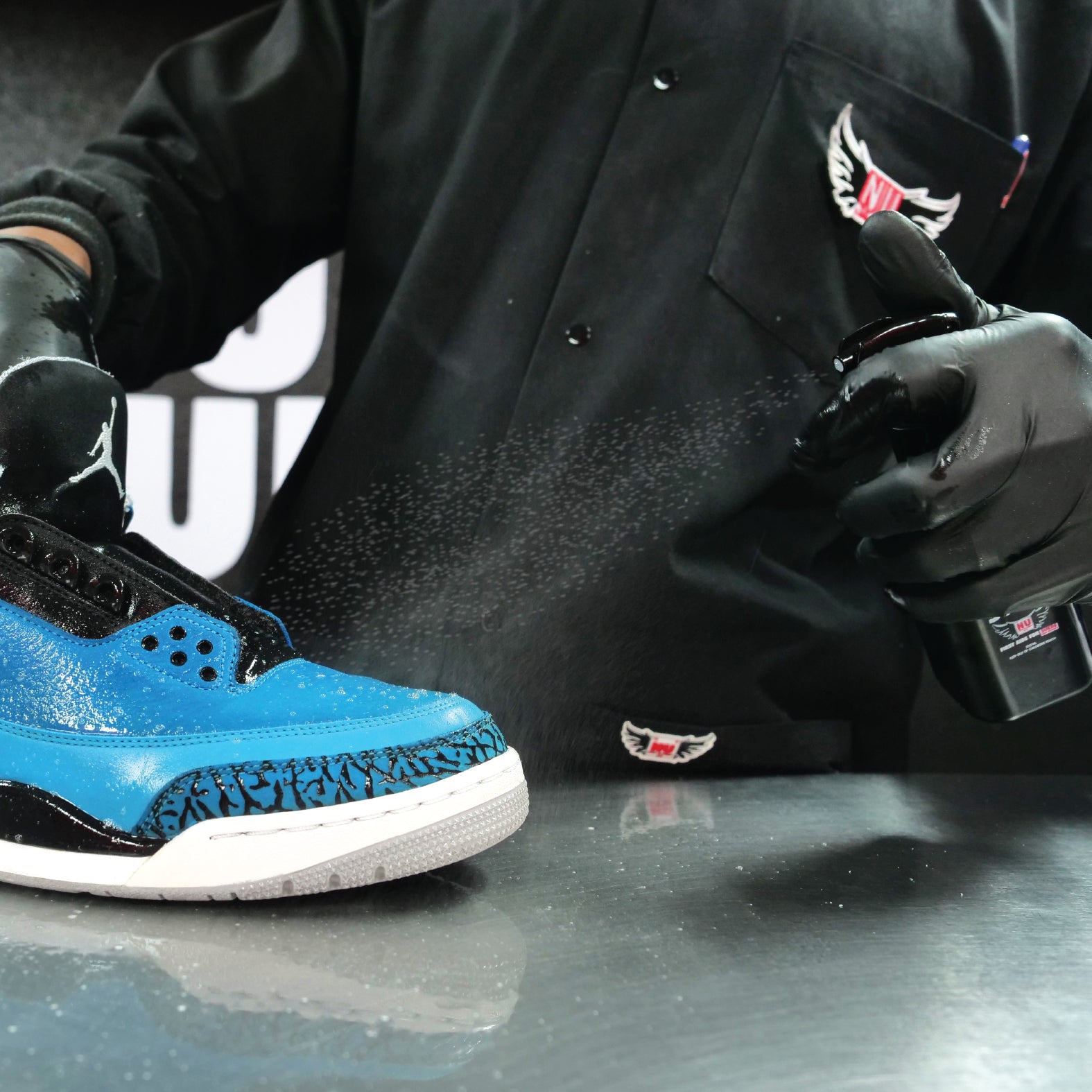 Treatment
Spray Just Suede 6-8 inches away and let the solution sit for 30 seconds to penetrate layered dirt. Brush with a shoe cleaning brush to clean and condition the suede.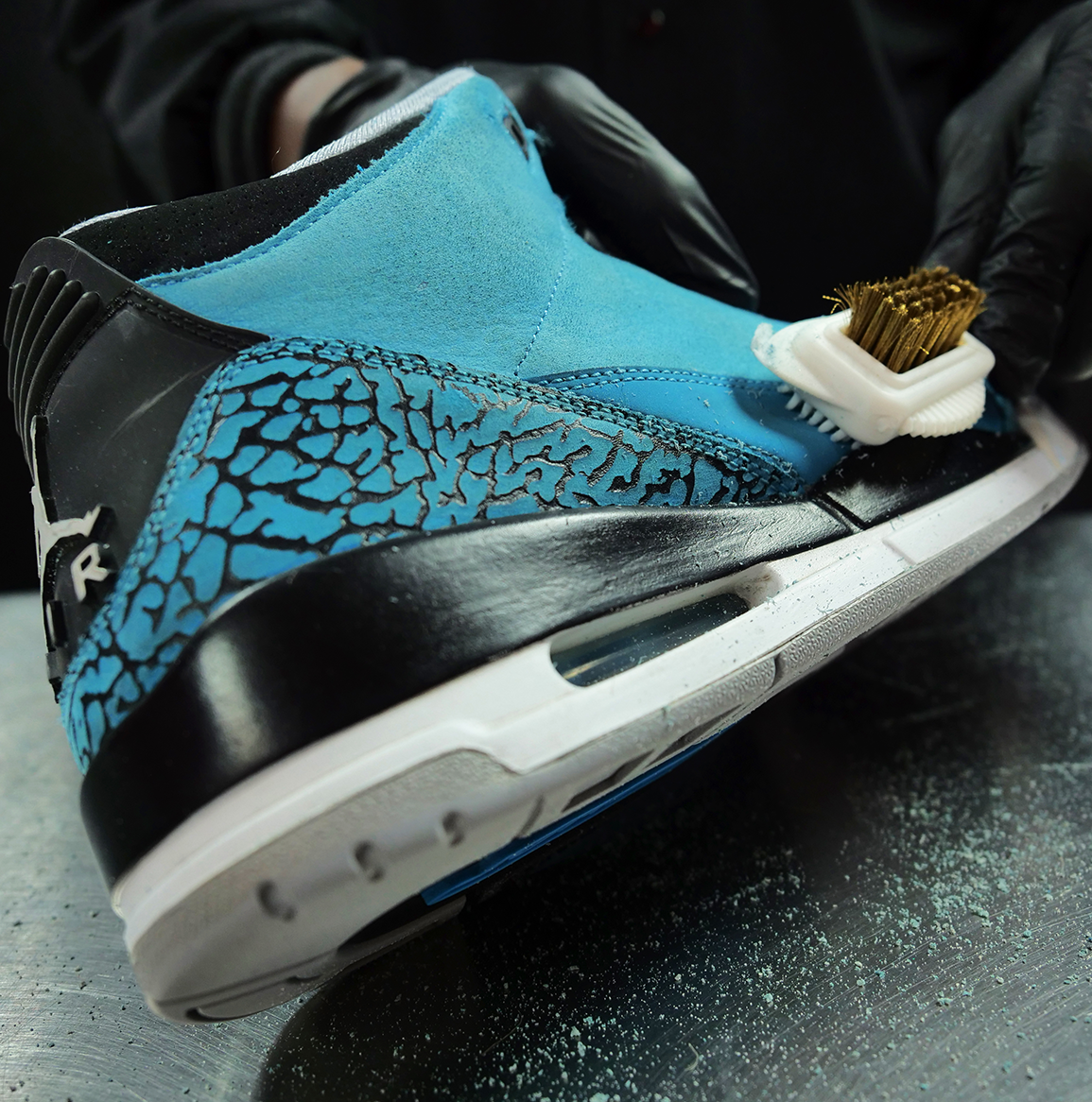 Post Treatment
When the shoe is dry, rotate between the Dual Side Eraser and 4 Way Crepe brush to soften the materials and pack down the suede to restore it's natural-like texture.
I've been cleaning and restoring my own shoes for about a year now, and the Nu Life products have turned into my go to supplies.
Write some content about what they says about your store.
Write some content about what they says about your store.
This product has no reviews yet.
You may also like
Save $1.60
Save $1.60
Save $1.60